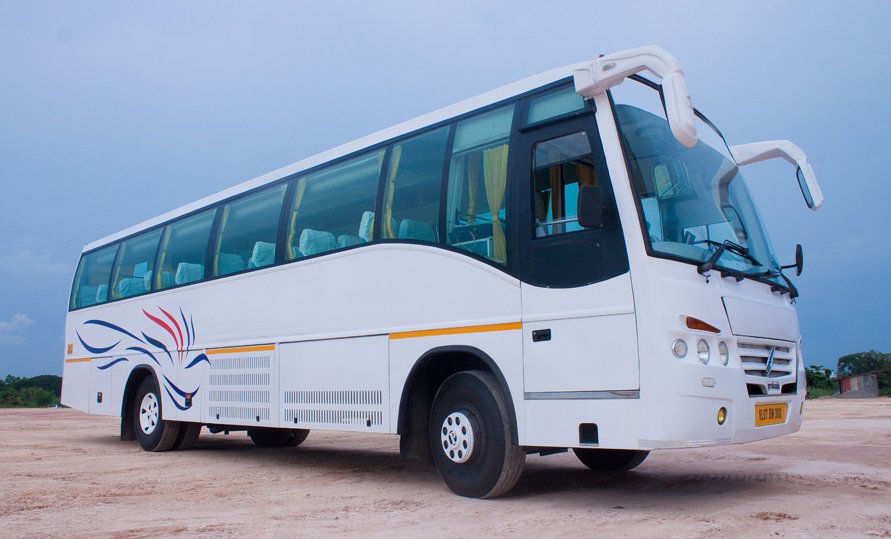 30 Seater Bus Rental Indore
37 Seater Bus Rental Indore
40 Seater Bus Rental Indore
45 Seater Bus Rental Indore
We Offer Bus Rental Services for
Special Jain Tirth :  Jain Temples to Explore in Madhya Pradesh · Adinath Jain Temple · Bawangaja · Gopachal Rock Cut Jain Statue · Kundalpur · Manuabhan Tekri · Sarvodaya Jain Temple.
Ujjain , Omkareshwar , Maheshwar , Mandu , Bhopal , Panchmarhi , Jabalpur , Bandhavgrah , Kanha , Amarkantak , Jabalpur, Gwalior,  Ratlam, Mandsour, Neemuch, Khargone, Badwani, Sehore, Shajapur, Nagda, Sujalpur, Guna, Chanderi, Lalitpur,  Khajuraho, Shirdi, Nageshwar, Pushpagiri, Bawangaja and many more….
Since its establishment in 2000, Bus Rental Indore has become a dominant force in the tourist bus market. 40 highly skilled and experienced employees make up the core team at Shraddha, a premier transport service provider. As a result of our extensive experience, we are offering our services in M.P. We have more than 25 buses, each with a unique type and luxury design . One of the most esteemed and dependable brands in central and western India is ours. The concept for Shraddha Bus Service's special offering was developed using our extensive experience in providing Tourist Bus Rental Services Indore.
If you're looking for buses for rent nearby, we've got you covered.
Bus Rental Indore Tour Bus On Rent Luxury Bus Hire Indore Traveller Rental Indore
 At vijay nagar, Indore, Madhya Pradesh, are a one stop shop for all the travel needs ranging from domestic to international tours. We understand how important your holiday is to you so we put all our efforts in making your trip memorable. We believe your holiday should truly be an unforgettable experience, from making your first enquiry until you return home from your tour. luxury bus on rent for family trip in indore
Bus service for marriage in indore
30 seater bus service in indore
50 Seater Bus service for picnic in indore
Bus on rent for family trip in indore
Bus on rent for tirth yatra
Ac bus for marriage in indore
35 seater ac bus service in indore

Ac bus on rent in indore
Ac bus for picnic indore
Ac bus on rent for marriage in indore
Ac bus for family trip in indore
 Luxury bus for family trip indore
 Luxury bus on rent for marriage in indore
12 seater tempo traveler in indore
"Tour Bus Rental in Indore – Rent 30, 32, 35, 37, 40, 45, 50, 55 seater Tour bus in Indore for Wedding Bus Tour Local Outstation Pilgrimage Bus tours Weekend getaways Bus Tour Family tour Corporate tour – Mp Tour, Rajasthan Tour, Hire Tour Bus Rental services for Indore to Ujjain, Omkareshwar, Bhopal and many more on best price with easy travelling. We are provide Tour Bus Rental Services in Indore. Online Book 12 to 50 seater mini bus / buses at your budget price. Hire AC or Non AC bus in Indore Oncall Variety of Tour bus rental from luxury bus to high-end coach 30 to 45 Seater. Opportunity to choose the best rental services in Indore. enjoy your bus trip to Indore"
We provide our clients first-rate services at competitive prices. You may reach out to us whenever you have any concerns or inquiries, and we will be pleased to assist you.
What are you waiting for? Book a fantastic trip with Bus Rental Services  Today.
Address : 115 Ratanlok Colony Near Rasoma Square Vijay Nagar Indore 452010